Raising a police puppy is far different than training a pet
Most puppies are taught to stay off the furniture, and are actively discouraged from biting.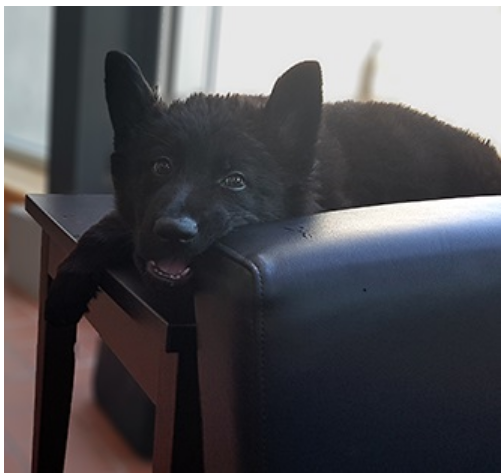 But not Maya. Maya is a German Shepherd police puppy who is learning the ins and outs of what it means to be a Police Service Dog, with the help of her Imprinter and five-year DPD veteran, Constable Sarb Singh.
Cst. Singh is volunteering as an Imprinter, someone who raises a police puppy to become a full-time police dog. It's a very busy job in its own right, as Cst. Singh has to make sure Maya is ready for comprehensive testing at 4 months, 8, 12 and 16 months. A dog can be cut from the program at any time along the way, should it not be driven, adaptable, brave and more.
Maya is his second police puppy; his first pup Luthor graduated this spring into official dog-handler training at the RCMP's Dog Service training centre at Innisfail, Alberta. While proud of Luthor's accomplishments, it was a bittersweet time for Cst. Singh, as he had to say goodbye to the pup he'd been raising for the past year.
"There's a big difference between a pet and a police dog," Cst. Singh explains. "A dog owner typically wouldn't want their pet on the counter, but a police dog has to be confident in all environments. That's because a full profile police dog's main job is to track and apprehend offenders. We don't know where that suspect could be hiding."
Cst. Singh encourages Maya to go on tables, counters and more. It's all part of her police dog training.
A typical day for Cst. Singh starts at 6 am by taking Maya out, and then he's at work with the Patrol Support Team, which tackles projects that the regular front line members might not have time to get to, such as focusing on prolific property crime offenders. Maya stays in a crate in the back of his vehicle, and he takes her out every two hours to expose her to different surroundings and surfaces. And to burn off some of that puppy energy.
Maya comes from the RCMP's German Shepherd breeding program, and when she's completed her puppy training, she might be assigned to a handler anywhere in the province. That means Cst. Singh has to ensure she's exposed to all sorts of different terrain, such as snow and ice.
"It's a lot of extra work," he admits. "You have to have a passion for it, but it's amazing what these dogs can do." Maya is with Cst. Singh 24/7 and lives with him at his home. They are together on duty and off duty, working and training every day.
Unlike most puppies, Maya is allowed to gnaw on the furniture. Cst. Singh doesn't want to discourage her from biting.
Delta Police has three full time dog handlers with the Integrated Lower Mainland District Police Dog Service. The unit covers a broad territory, from Hope to Whistler. Delta Police joined the integrated unit because the dogs and handlers get consistent exposure to a wide variety of tasks, while ensuring Delta continues to receive dog services when required
Cst. Singh is hoping to join their ranks when an opening comes up. It's an interest he developed when he was new officer in Delta, and was assisting Cst. Chris Cottrill, a dog handler, in training his dog.
"Imprinters also have to teach the dogs to become critical thinkers," explains Cst. Cottrill. He and his dog Garner have tracked a suspect over four kilometres, though fences, yards and streets, successfully finding and arresting him. Ensuring the dogs are trained to stay on task is key.
Their ability to find discarded evidence is also very important, as Cst. Cottrill recounts how Garner quickly found a bullet casing in a field – something that would have taken a team of police searchers many hours to do in a methodical search.
Keep an eye out for Maya and Cst. Singh at community events in Delta this summer.