Police Investigating Fatal Collision
File 21-23582
**EDIT** The initial release of information quoted the deceased male as a 25 year old male from Delta; however, the age provided was incorrect.  The age of the male was actually 20 years.
________
Delta Police were called to a collision in the 8700 block of Ladner Trunk Road around 1 pm Oct. 9.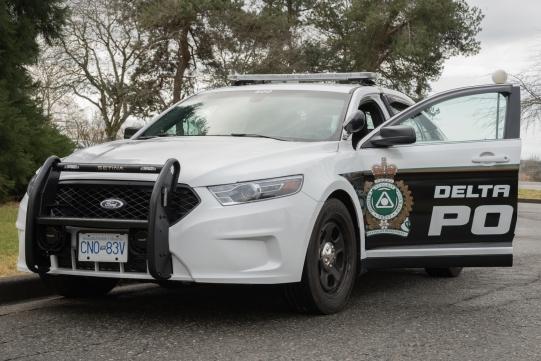 Upon arrival, our officers determined a single vehicle collision had occurred involving a motorcyclist.  "Emergency Health Services treated the motorcyclist at scene; however the motorcyclist succumbed to his injuries," says Sgt. James Sandberg, spokesperson for the Delta Police.  "We offer our sincere thoughts and condolences to the motorcyclist's family and friends."  The deceased is a 25 year old man from Delta.
Delta Police Traffic Section has conduct of the investigation.  Ladner Trunk Road remains closed between 80th Street and Hornby Road.  The road is expected to be closed for several more hours as the officers investigate.
"Police want to thank motorists for their patience and understanding.  The closure of the road is necessary to conduct the investigation in a safe manner," says Sandberg.