Mayor George V. Harvie
Chair of the Board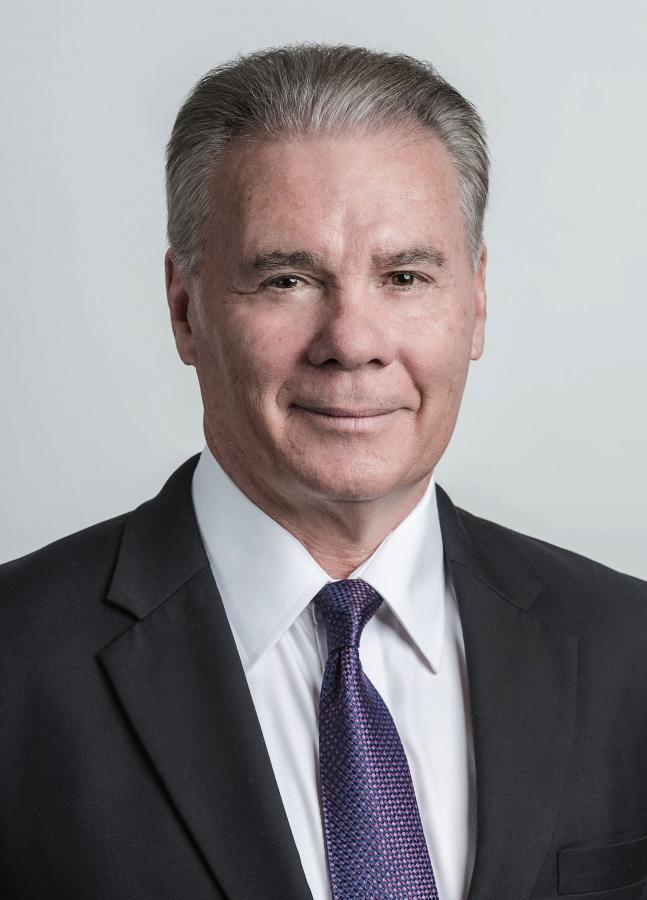 George V. Harvie was elected Mayor of the City of Delta on October 20, 2018.
Mayor Harvie, a long-time resident of South Delta, was appointed Chief Administrative Officer for the City of Delta in 2001.  Before this appointment, he was employed with the City of Burnaby where he served over 30 years in a number of positions including Deputy City Manager, Director of Human Resources and Manager of the Environmental Health Department. For his outstanding community service, he was recognized with the Queen Elizabeth II Diamond Jubilee Medal.
A strong advocate for the Delta community, he was successful in bringing together senior levels of government to resolve local issues and bring significant benefits to Delta. With his vision and leadership, he transformed Delta's financial management to place Delta as one of the best managed municipalities in British Columbia.  With 45 years of local government service, he provided leadership to all departments to ensure they meet their responsibilities and that Council's directions and policies were carried out.
Mayor Harvie has a B.A. in Economics from Simon Fraser University, an Administrative Management Special Certificate and an Environmental Health Diploma of Technology from the British Columbia Institute of Technology. He also studied Advanced Management at Dalhousie University.
Chief Ken Baird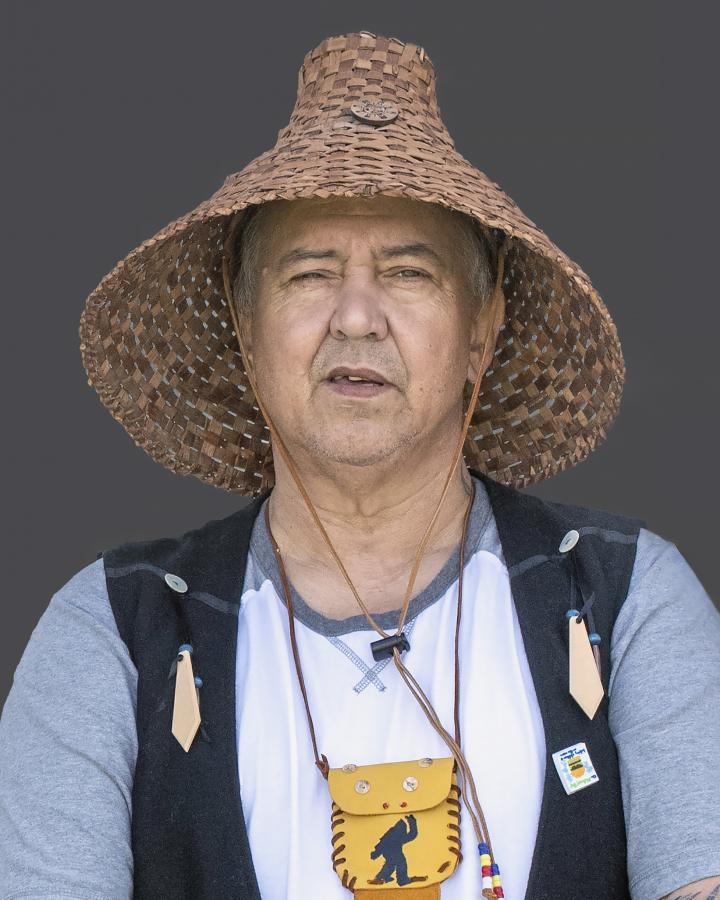 Chief Ken Baird's ancestral name is Sweneset, passed down from his maternal grandmother. His mother was a Member of Tsawwassen First Nation and his father was from Agassiz.
Chief Baird was elected Chief of the Tsawwassen First Nation (TFN) on April 6, 2019. Prior to that, he served a term as a Member of Executive Council and two terms as a Legislator of the Tsawwassen Government. During his second term in Legislature he was elected Squiqel (Chair). Baird also worked for the TFN Government in a variety of capacities since 1999. From 1999 – 2005 he worked at the Wastewater Treatment Plant as an "operator", and in 2006 he was promoted to Supervisor. In 2010 he moved to the Public Works Department as a Supervisor until he was elected Chief.
He is committed to prioritizing youth and elders programming, focusing on education and assisting and guiding the developments of policies that ensures the communities needs and priorities are met. Chief Baird is often quoted "Not one Member will be left behind". Chief Baird represents TFN on the Metro Vancouver Board of Directors, the Indigenous Relations Committee as Vice-Chair, the Climate Action Committee, the Industrial Land Strategy Task Force, the Water Committee and the Mayor's Committee. He is also a representative on the Mayor's Council on Regional Transportation, and the Finance and Governance Committee, Board of Directors and holds a Director position for the Naut'sa mawt Tribal Council.
Chief Baird is happily married and the father of 6 children and 3 grandchildren. He is an avid fisherman harvesting traditional foods such as salmon and crab, ensuring his family and community are provided for. He takes to the waters whenever the opportunity arises.
Firth Bateman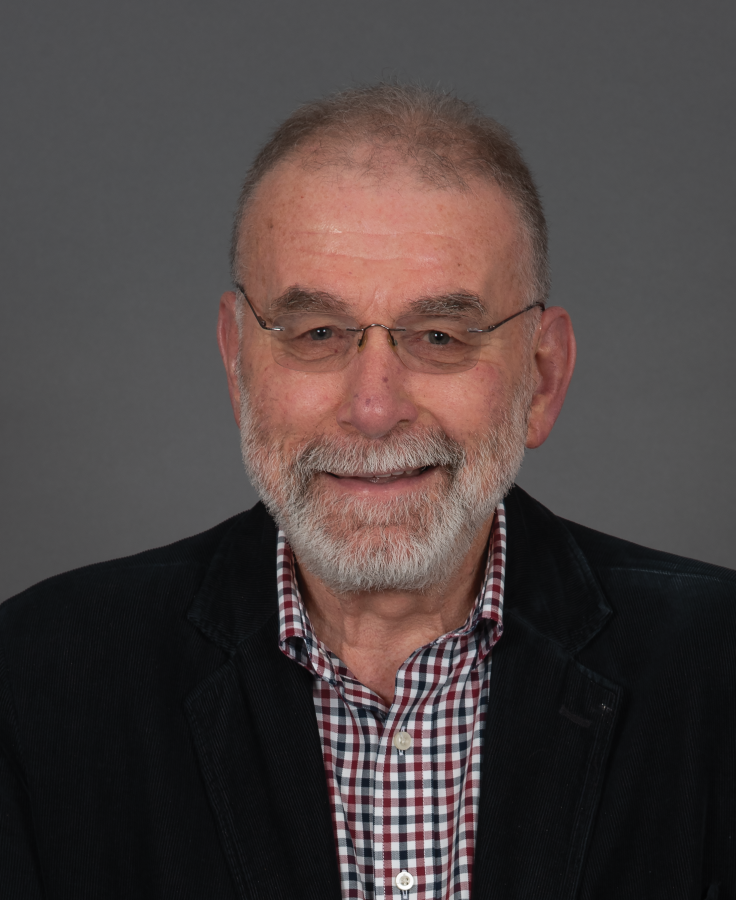 Firth Bateman has worked in the financial advisory business since the mid-nineties, licensed in British Columbia and Alberta, and located in the Lower Mainland, BC. Firth began his career in the financial services industry as a life insurance agent and established his independent financial advisory services practice in early 1996.
Prior, Firth had a varied career – across Canada – working extensively in social services related occupations. Firth was employed as a "child protection" social worker in British Columbia. Previous employment involved working with both institutional and community corrections programs in Ontario and in the Northwest Territories. Firth also taught school (elementary) in Toronto.
Firth has been deeply involved as a volunteer in his community, serving as a director of various community organisations – with both environmental and community support purposes. Of late Firth also sits as a member of the Community Planning Advisory Committee in Delta.
His wide and varied background has resulted in Firth gaining a comprehensive appreciation of the needs of people as they encounter a variety of concerns in their lives. From his broad experience, Firth understands that a collaborative approach is essential in trying to assist people as they address challenges they encounter.
ANGELA KAISER
B. Comm, CPA, CGA, CFP, ICD.D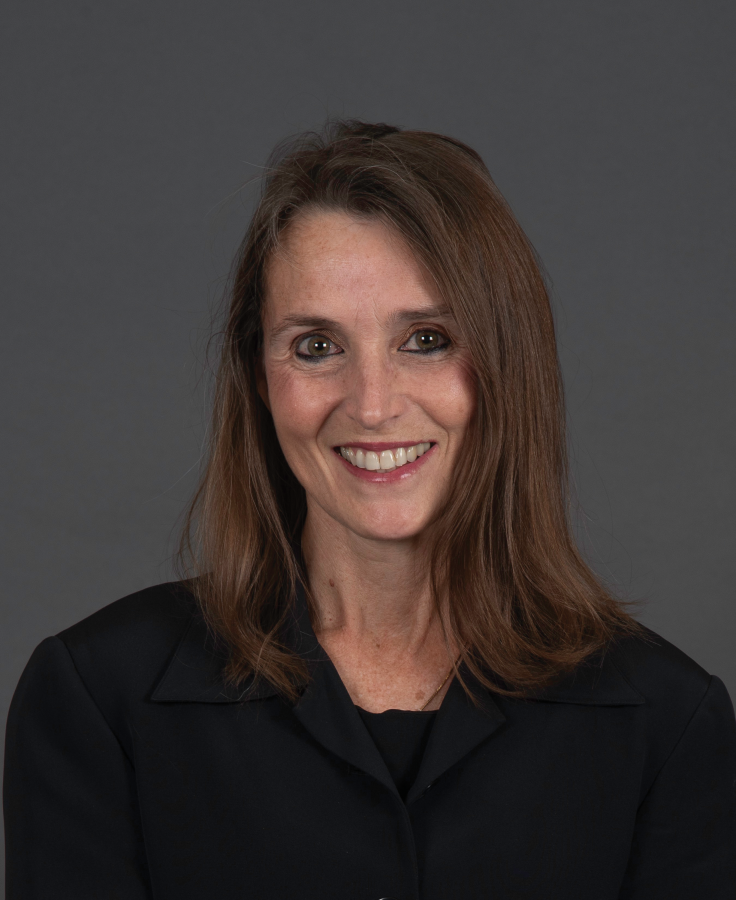 Angela Kaiser grew up in Vancouver and spent five years working as a musician before obtaining a Bachelor of Commerce Degree from UBC followed by the Chartered Professional Accountant (CPA, CGA) and Certified Financial Planner (CFP) designations. In 2010, she obtained the ICD.D (Institute of Corporate Directors) designation to enhance her governance knowledge while serving on community Boards. She has operated a public practice accounting firm in North Delta since 1998 that focuses on the financial, tax and accounting needs of individuals and small business corporations.
Angela and her husband, Eddie, raised their four daughters in North Delta where she was actively involved in the school and church community. She continues to be involved in leadership roles within the BC Credit Union system where she has served as Chair of Prospera Credit Union from 2010 – 2015, Chair of Stabilization Central Credit Union from 2011 – 2016 and  sits as a Director of Central 1.  Because of her strong beliefs in the value of the co-operative economic model she also volunteers on the Board of BC Co-operative Association.
As a believer of lifelong learning, she regularly facilitates for Junior Achievement of British Columbia presenting workshops on financial literacy to youth. She also shares her passion for music by directing young children in piano ensemble performances and manages the family music studio in North Delta. On a personal note, she can be found sharing her passion for cycling, snowshoeing and hiking the Grouse Grind with her husband and ensures that there is always room for family time with her girls.
ANTONINA (ANNETTE) GARM,
RN,BSN,MALS,MN,CGN(C), EXTRA Fellow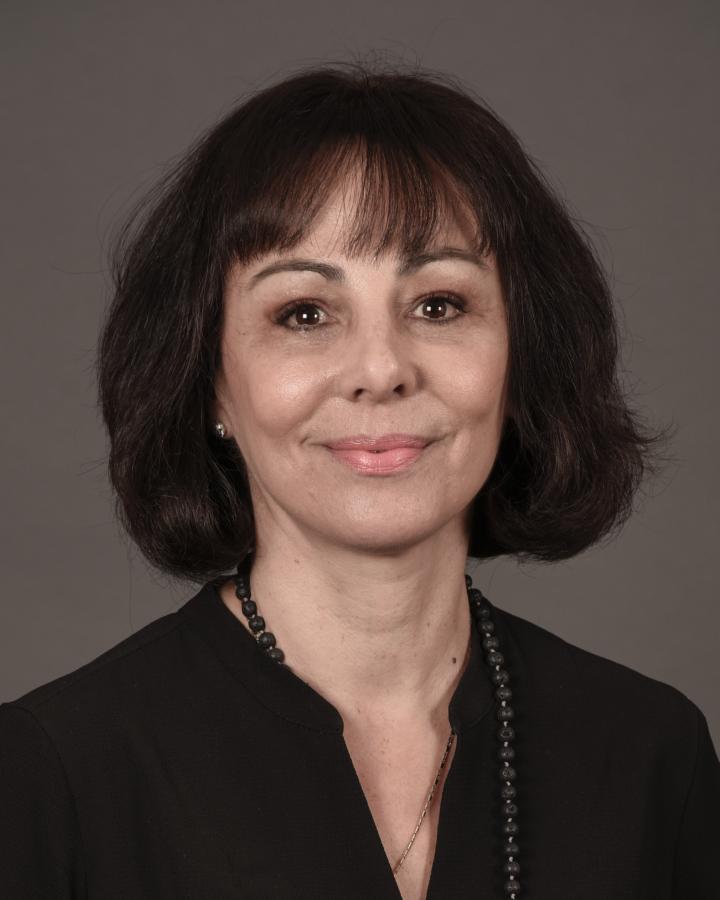 Annette Garm is a double Masters prepared nurse with advanced certification in Gerontology and research application. In addition to her nursing degrees Annette holds a Masters in Liberal Studies which she credits for keeping the human and ethical perspective central to the work she engages in. Her professional and educational goals have traditionally focused on the development of holistic and collaborative approaches to patient care through evidenced based practice.
Annette has led multiple award winning health care innovations over the years and has dozens of national and international publications and presentations to her name. She has over 15 years working in First Nations communities in both urban and rural settings. Annette was the Director of Delta hospital for over 7 years and now leads research and program development in primary care.
Annette lives in Tsawwassen with her husband and two dogs. Her daughter attends the University of British Columbia. Having grown up in Italy Annette loves all things Italian. She and her family love to hike, bike, ski and travel.
Annette is honoured to serve on the Delta Police Board. Her work and interests consistently reflect a commitment to public service and the engaged support of healthy communities.
DR. KAREN HOSSACK
BSc, MD, CCFP, CCSAM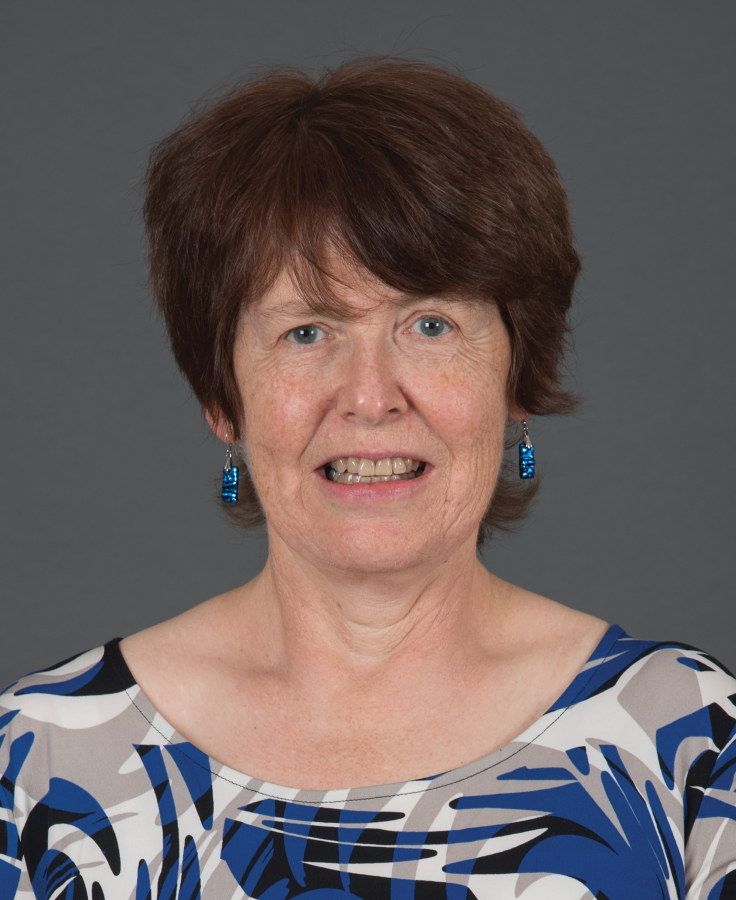 Dr. Hossack is Scottish by birth but grew up in Coquitlam and attended SFU for her first degree. UBC medicine was followed by internship in Montreal and practice in rural Quebec for several years. She spent several years in family practice in Maple Ridge after returning to BC then moved into work as a GP psychiatrist in Maple Ridge, Riverview and Forensic Psychiatric settings. She later added chronic pain and addiction medicine to her practice with work in Women's Hospital, VGH, forensic settings and the Downtown Eastside.
Dr. Hossack relocated to Tsawwassen in 2012 and currently works in Occupational Medicine for the RCMP. She is a retired GP Oncologist, having previously worked in Radiation Oncology and Pain Management at Surrey Cancer Centre with the BC Cancer Agency. She has also worked for many years in Physician Health projects locally and provincially. Other interests include cycling, hiking, gardening and she is a certified chocolatier with a small artisan chocolate company.  Volunteer work has included health projects in Kenya, Peru, Guyana and Ecuador and currently as a caravan driver in bike races.
Gurleen S. Sahota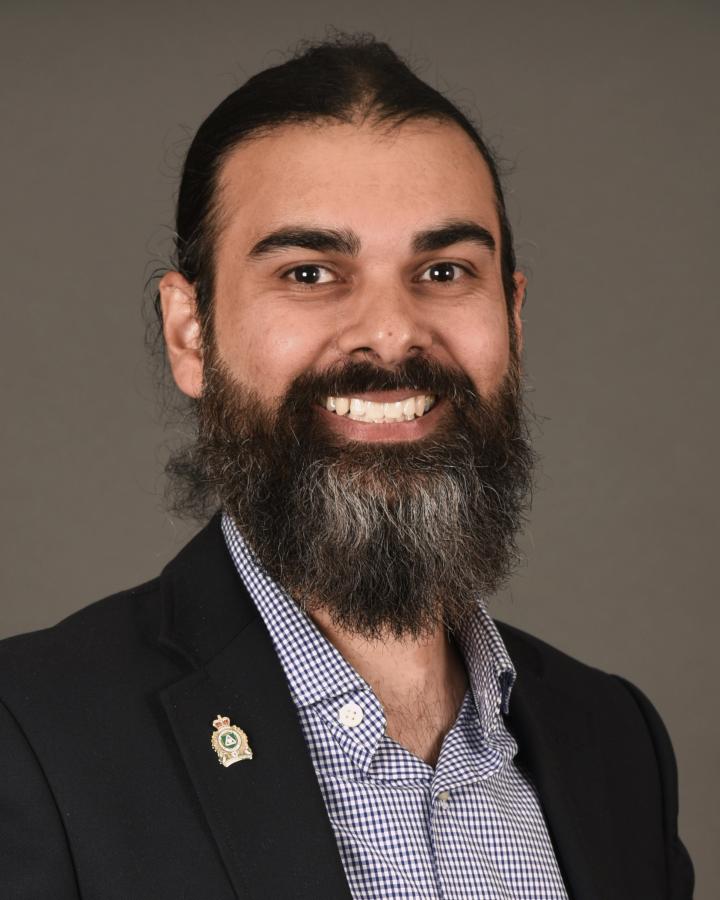 Gurleen S. Sahota was born to immigrant parents in North Delta where he grew up and attended the public schools. He then attended UBC for his undergrad studies as an English major before graduating from law school in Ontario at the University of Windsor, Faculty of Law. Gurleen was called to the BC Bar in 2008.
Gurleen continues to live in North Delta with his extended family where he is now raising his infant son and toddler daughter with his wife. When he's not attending one of Delta's many parks, beaches or recreational facilities with his young family, he works as in-house legal counsel for a large trade union in BC's healthcare sector. Prior to that, he worked as an associate lawyer at a boutique law firm in Vancouver for five years where he practiced labour, employment and human rights law.
Gurleen's community and professional involvement includes being: a member of the Environment Advisory Committee of Delta; Co-Chair of the Canadian Bar Association's Labour Law Subsection (BC); and, a member of the Canadian Association of Labour Lawyers. Gurleen has a passion for social justice issues and has been a speaker at various conferences and seminars on issues related to labour and human rights law. He occasionally also acts as an adjudicator on legal matters.
Gurleen is honoured to serve on the Police Board and looks forward to helping ensure that the direction of the Police Department is consistent with the interests and expectations of the community at large.
Lara Victoria
MBA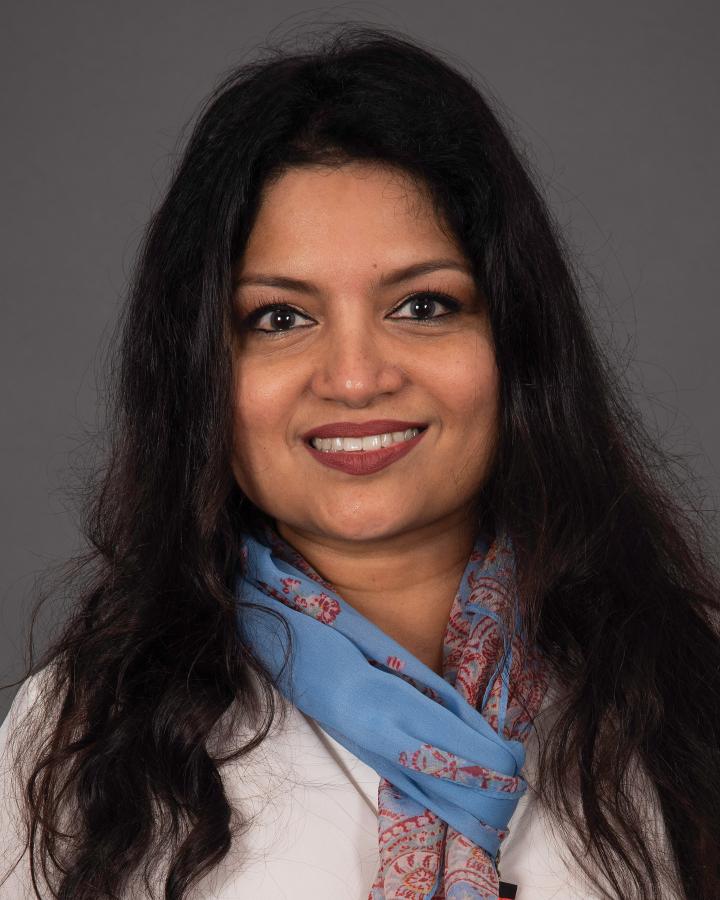 Lara Victoria is an entrepreneur and consultant in the hospitality industry with a background in finance and retail banking. As an active advocate for Equity, Diversity, Inclusion and Indigeneity, Lara supports opportunities for cultural integration in business as well as in engaged volunteer work in her community. As an immigrant herself, Lara brings her lived experience to her EDII advocacy. She has advised organizations and published papers on these issues, focusing on cultural diversity and the value of belonging in inclusive communities. As a naturalized  Canadian citizen, Lara is personally committed to a conscientious journey in truth and reconciliation with members of our Indigenous communities, honouring our collective cultures and history, and committing to respectful and equitable engagement, now and in the future.
Along with other qualifications related to finance and hospitality, Lara has earned a Bachelor of Arts (BA) degree from Bombay University (India) and her Master of Business Administration (MBA) degree from Queen's University (Canada) with a focus on Financial Strategy. She has also earned her Certificate of Social Impact focusing on environmental and economic sustainability as well as social justice. 
Lara lives in Tsawwassen with her husband, children and dogs. As a family they love travelling, entertaining and volunteering in the community (often, with their furry family members too!) 
As a member of the Delta Police Board, Lara embraces the opportunity to engage with the community of Delta, in a spirit of service that is built upon the values of the Delta Police: Honesty, Integrity, Courage and Trust.